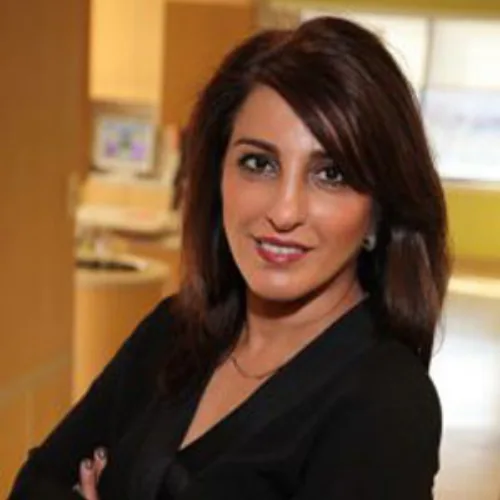 Dr. Hatam established Blue Bell Periodontics to be a modern, state-of-the-art facility for periodontal and implant surgery. She has extensive experience and expertise in Implantology and Periodontology as surgical faculty of the Department of Periodontics at the University of Pennsylvania School of Dental Medicine. In addition, Dr. Hatam has practiced Periodontics in numerous general dental practices and multi-specialty offices including the faculty practices of the University of Pennsylvania.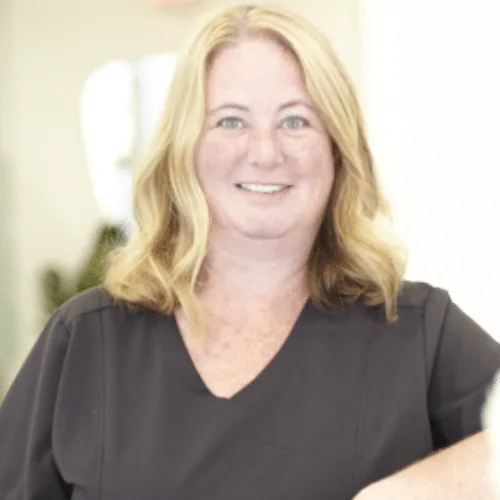 Sharyn Lauver
Sharyn is an Expanded Functions Dental Assistant (EFDA). She has been working with Dr. Razavi for 7 years and has over 25 years of experience including University of Pennsylvania Faculty Dental Practice. She enjoys talking with patients and helping them feel comfortable in the dental chair. She loves assisting Dr. Razavi transform smiles from average to spectacular. "I consider myself fortunate to work in an office where patient education and quality of care come first." When she is not at the office, she enjoys spending time with her husband, and "furr baby-Tiki". She like to spend time outdoors and enjoys entertaining. She also likes to relax by crocheting blankets, you may even see one in the office.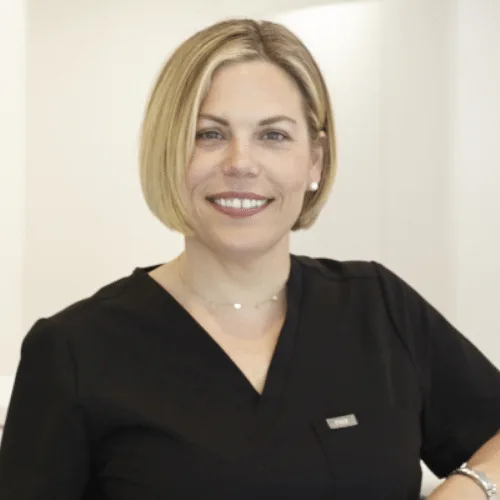 Jamie Trepts
Jamie joined Razavi Dental in April 2019. She comes with years of administrative and clinical experience from private practice and the University of Pennsylvania. It is there she met and worked alongside Dr. Razavi for 5 years. Her friendly voice and warm smile is usually the first contact that you will have with our office. She believes "a smile is the prettiest thing you can wear". It is her commitment to ensure our patients understand their treatment and financial options available to achieve their dental needs and goals. She loves a good balance of work and home. In her spare time you can usually find her on the sidelines with her husband cheering on their 3 daughters or their favorite Philly sports team. She loves entertaining family & friends, crafting, and reading a good book.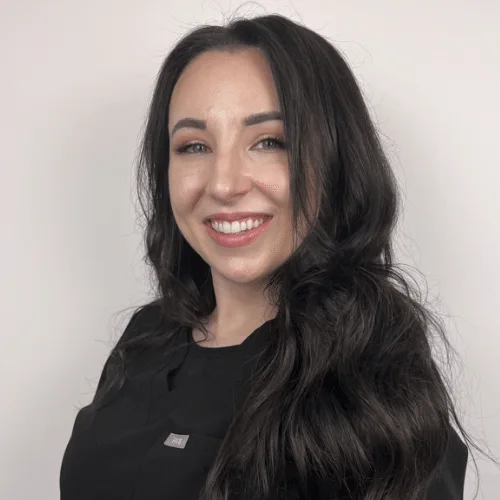 Annastassia Orlowsky
Anna has been an active part of the dental field for over six years. She has both an Associate Degree in Dental Hygiene and her Bachelor's in Health Communication. She fell in love with dentistry after transforming her own smile with Invisalign and Veneers and knows first-hand the impact that loving your smile can have on your confidence. In turn, she loves to help patients take care of their teeth and fall in love with their own smiles. Her light-hearted and compassionate approach to dentistry is the perfect complement to the care you've come to expect at Razavi Dental. Anna lives in Manayunk with her husband, and their three orange tabby cats. In her spare time, you'll often find her out-and-about on Main Street.