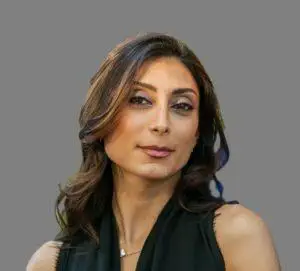 Razavi Dental is home to excellence in dental care, where patients are pampered as they receive dental treatment with computerized technology in a relaxed contemporary setting. 
Dr. Razavi's patients come to experience the fusion of her focused passion, innovation and excellence in patient care.
Education:
Endodontic Certificate, University of Pennsylvania, 2013
Invisalign Certificate, 2013
General Practice Residency (Surgical training including implant and oral surgery, cosmetic and implant restorative training), Albert Einstein Medical Center ('04)
Doctor of Dental Surgery (with Honor Standing), University of Toronto, Toronto, Canada ('03)
Bachelor's of Science (with Honor Distinction), Human Biology, University of Toronto, Canada ('99)
Professional Membership
American Academy of cosmetic dentistry
American Dental Association
Academy of General Dentistry
Delaware Valley Academy of Osseointegration
SPEAR education
Our Philosophy
When you visit the office of Dr. Leily Razavi, you are assured of exceptionally skilled and personalized care that effectively addresses your dental needs and goals.
Excellent results and your complete satisfaction are the standards by which we measure our success.
Best of Philly – Top Dentist 2020, 2021, and 2022 http://: 7HfnQV!UPrz
Our Promise
5-star Customer Service
Patient centered
Relaxed atmosphere
Personalized treatment plan (we listen to you)
Respectful of your time (not only punctuality, but we use advanced technology to minimize your time in the dental chair)
All delivered with a Holistic Approach